Roofing Company Anne Arundel County
Elite Project Services is Anne Arundel's Premier Roofer
With several years of experience in the industry, we offer a variety of roofing solutions to fit any size structure. Most shingle roofs last 20-30 years. If you're reaching that or beyond it, having a professional perform an inspection is recommended. We provide a free consultation and estimate to residents of Anne Arundel to explain your available options. It's important you feel comfortable and can make an informed decision on the best solution to fit your needs.

After collecting seven quotes for roof replacement, we were fortunate enough to request one from EPS! Their price was extremely competitive and comprehensive. The owner personally explained every element of the quote and was prepared to adjust to our custom changes real time, providing us with the highest value for our budget. The owner then carefully scheduled the material delivery, effectively communicating any schedule impact due to COVID. This resulted in our happily receiving all promised materials on time and in great condition. EPS then provided an expert installation team who removed our old shingles and skylights, identified and replaced any any damaged old sheathing and installed the new products. The entire process took two days!Thomas and his crew were very respnsive to any questions we had. EPS' philosophy is to "go out of our way to keep our customers ecstatic with our work". and it shows in all they do.We recommend EPS to all our neighbors and interested parties. Thanks to EPS our home is one of the best looking in the neighborhood and we are confident that they will be there if we ever need them for roof issues in the future.

Michael Davis
20:40 15 Sep 21
EPS was great! Needed fascia boards wrapped. Tommy came and looked at my roof the same day I called. The price was great and the work was scheduled and completed quickly. The guys who did the work were AWESOME! I won't go to anyone else! Thank you all!!!!!

Terri McKinstry
15:35 11 Aug 21
Great service from a great professional. Recently had new gutters with guards and fascia covering installed. They rerouted one of my downspouts that was causing the garage to flood. Highly recommend Elite Project Services.

I was very impressed with Tommy's professionalism and friendliness. He provided all the reports and estimates so there would not be any hidden costs or surprises. The workers were on time and the job was well done. Cleanup was as if they were never there. I would recommend this company and owner, Tommy Lowe to anyone needing roof repair.

Marie Bolden
21:47 24 Jul 21
The best roofing/gutter/siding company we've ever used. Tommy's ability to troubleshoot, diagnose, and solve a problem is amazing!Don't go anywhere else.

Kip Sanborn
00:18 09 Jul 21
I found this company using google. I felt secure knowing they were verified. Best choice I could have made.I am dealing with other contractors for other projects, so I was dreading this. But Tommy is great.His initial response was fast. His estimate was very reasonable and pretty accurate. (I needed a few more sheets of new wood than he originally guessed under the shingles. ) He was always here when he said he would be. His team was frighteningly fast and efficient. They cleaned up after themselves better than any workers I have dealt with.My biggest complaint is that he only does roofs. I still need work on my property so he helped me get in touch with a general contractor I will be using for other projects.Call him. You won't be disappointed.

Phyllis Cook
15:06 24 Jun 21
They solved an awful roof leak and repaired it in the morning just in time for a severe thunderstorm the later that day. I had no problems during that storm. They are very nice and professional, in addition to having reasonable prices. I didn't know they did gutters which I am in need of replacing. I will be getting the new gutters with Tom and his crew after my great experience working with them on my roof repair.

Tommy came right out and helped me out in-between rainy days and kept me dry inside. Really appreciate it and know I'll be keeping your number in my phone next time I'm in a pinch. Really professional, and personable.

Mike Harkness
13:31 30 May 21
Thomas Lowe was great to work with. He was very responsive to all of my questions and concerns. His quote was very competitive with other roof installers. His employees were on time and did a great job on installing a new roof and gutters. I am very happy with EPS!

Elizabeth Crawford
19:31 27 May 21
I noticed a couple missing shingles, and EPS was very responsive, scheduled something quickly, evaluated the roof / shingles, and recommended a cost-effective method to repair. From previous experience with other companies, the pricing on all options the team presented were VERY reasonable. This is a great company, professional and friendly team, and I would highly recommend anyone needing their roof inspected, repaired, or replaced to give them a call.

Gregory Coulter
22:49 21 May 21
I had an extremely pleasant experience with this company. The communication was outstanding, everything was explained in-depth, and they expertly worked with me to navigate the insurance process and claim. The job was done in one day (roof installation) and my complete gutter installation was done the very next day. The ending result was fabulous as expected. This company exceeded all of my expectations and I will highly recommend Tommy and his company.

Clarice Burnette
21:03 19 May 21
The absolute BEST experience ever💯. I can't Thank Tom Lowe enough for turning what I thought would be a nightmare into the easiest major project on my home. From the first phone call to the last inspection Tom was phenomenal!!! His team of guys were fast, efficient and very courteous. I even recommend him to a co-worker before my roof was installed because Tom was so informative with every detail that was going to happen. Not to mention he had the BEST price and quality compared to the other company's that only came out with a measuring tape and never went on the roof itself 😡. Thank You Again Elite Project for a job well done😊

JazznSage Mom
01:07 19 May 21

Maurice Middleton
18:14 02 May 21
Thomas, was quick to respond back with my request and immediately had one of his guys working in the area come by the house and inspect the roof. He didn't try to sell me anything and absolutely was transparent with repairs and services that would be needed if we went through his company or another. I would HIGHLY recommend Thomas and his company to anyone needing roofing done! I know in the future I will be calling him for all my roofing needs!

Shawn Austin
14:06 24 Apr 21
Very prompt and timely. Great price and great service. Would absolutely recommend them!

Carcayco Acres
14:48 01 Apr 21
Although I did not end up using the companies service, I found the owner Tommy to be exceptional helpful and honest. He had the opportunity to tell me me a lot of bull on what needed work and so forth but he didn't. He not only was honest but went above and beyond and went out of his way to make calls on my behalf and found another contractor for me that was better suited for what I needed done. I highly recommend his services and professionalism to everyone!!

Cecilia Mixon
19:12 29 Mar 21
Worked with Tommy to put new roofs, gutters and dormers on and was happy with the results! All throughout he was very responsive and happy to answer any questions I had. His crew also worked very well and fast! All around a good experience.

Julia Aikman Cifuentes
13:04 27 Mar 21
Tommy is a pleasure to work with because he is honest and hard working and extremely professional. I would absolutely recommend his services.

Nigel Nestor
16:16 25 Mar 21
This company replaced our aging roof with a beautiful, updated shingle and metal front porch. The project came out great and the workers where prompt, hard working and professional. Highly recommend!

April Igli
13:58 25 Mar 21
I had a great experience with Elite Project Services. I had an insurance claim and Tommy was very helpful with the entire process, from the inspection to checking in a few weeks after the installation of the new roof and gutters to ensure I was still happy with the work performed and my overall experience. I would 100% recommend this company for your roofing needs. They are all very professional and timely with their work. They made it a very easy process for me.

Elizabeth Kelleher
00:35 25 Mar 21


John Gallagher
19:53 24 Mar 21
They helped with my insurance and made sure my roof was to code. Excellent and fast service with a professional and friendly crew. I will use again and I have referred to friends.

Steve Davitt
19:32 24 Mar 21
Contacted this company to obtain an estimate along with many other estimates .their pricing and timelines were great so I decided to give them a try. This company was also able to repair the unforeseen damage to the roof without altering the timelines of the project It's been six months and my roof is leak free and all the shingles are still on the house what More could I ask for fantastic job guys


Joseph Herring
17:08 24 Mar 21

Frank Menjivar
18:00 06 Jan 21

Jason Wardrup
19:13 20 Sep 20
Roofing Services In Anne Arundel County
EPS installs new roofs or make necessary repairs to an old one, as well as repairing and replacing gutters. Leaving damaged roofs unchecked exacerbates problems and drives up costs. If you think your roof has an issue, speak to an expert roofer today. It will cost you nothing but could save you thousands in the long run.

Here are some of the common signs that are typical in Anne Arundel County when you may need a roof replacement: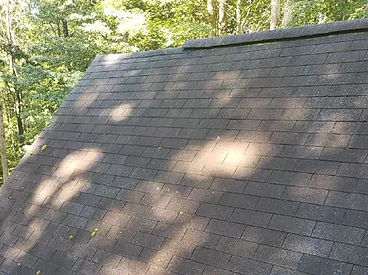 There are a number of things that can cause discoloration on your roof. Weather and climate, defective shingles and simple wear and tear. Superficial issues are common factors as well, such as the presence of mold or moss, which does not always require a roof replacement.
Curling shingles are a common sight on roofs and could be a warning sign for underlying problems. Inadequate ventilation causes excess moisture in the attic eventually penetrating the roof deck causing the shingles to curl.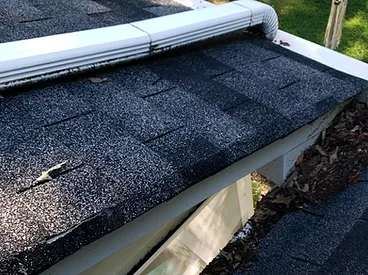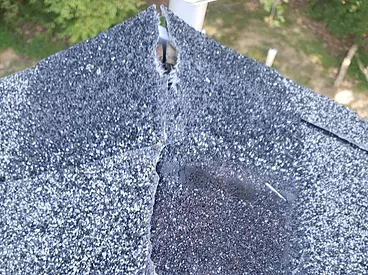 Too much sun damage wears down the shingles on your roof causing damage. The shingles will begin to crack and splinter and you'll see more extensive and broader gaps forming with each passing day. Eventually, the underlayment will be vulnerable to water damage that can cause even more problems when it comes to structural integrity.
Roofing Tiles Lossing Granular
Granule loss is one of the most common issues as it is a normal part of roofing wear and tear. Over time, the bond between the granules deteriorates loosening them enough to be carried away by runoff.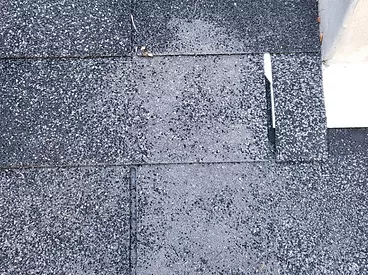 Get Your Roofing Quote Today!
The team at Elite Project Services is glad for the opportunity to earn your business and handle all your homes roofing needs.
Cities In Anne Arundel County We Service:
Annapolis | Arnold | Baltimore | Churchton | Crofton | Crownsville | Curtis Bay | Davidsonville | Deale | Edgewater | Fort George G Meade | Friendship | Galesville | Gambrills | Gibson Island | Glen Burnie | Hanover | Harmans | Harwood | Laurel | Linthicum Heights | Lothian | Mayo | Millersville | Odenton | Pasadena | Riva | Severn | Severna Park | Shady Side | Tracys Landing | West River