Residential Roof Replacement
Elite Project Services is the Top Choice For Roof Replacements
Are you in the market for a new roof? Finding a trustworthy and experienced roofing company is a necessity. Whether a one-story home, or a large commercial warehouse, we've got you covered. Our main goal is to find the longest lasting and most affordable solution for our clients. One of our roofing specialists will guide you through all of your options to ensure the roof replacement is exactly what you have in mind. From start to finish, you can count on us to make sure the roof you choose is the best for what you need.

EPS installs new roofs or make necessary repairs to an old one, as well as repairing and replacing gutters. Leaving damaged roofs unchecked exacerbates problems and drives up costs. If you think your roof has an issue, speak to an expert roofer today. It will cost you nothing but could save you thousands in the long run.
Here are some of the common signs that are typical when you may need a roof replacement: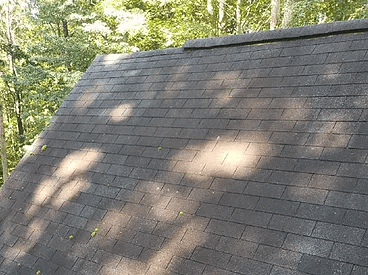 There are a number of things that can cause discoloration on your roof. Weather and climate, defective shingles and simple wear and tear. Superficial issues are common factors as well, such as the presence of mold or moss, which does not always require a roof replacement.
Curling shingles are a common sight on roofs and could be a warning sign for underlying problems. Inadequate ventilation causes excess moisture in the attic eventually penetrating the roof deck causing the shingles to curl.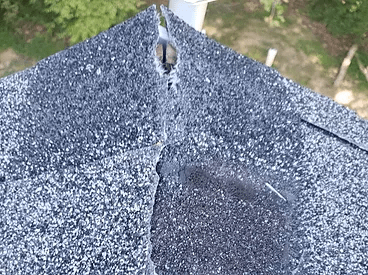 Too much sun damage wears down the shingles on your roof causing damage. The shingles will begin to crack and splinter and you'll see more extensive and broader gaps forming with each passing day. Eventually, the underlayment will be vulnerable to water damage that can cause even more problems when it comes to structural integrity.
Roofing Tiles Lossing Granular
Granule loss is one of the most common issues as it is a normal part of roofing wear and tear. Over time, the bond between the granules deteriorates loosening them enough to be carried away by runoff.
Elite Project Services is Maryland's Choice For Roof Repairs
Small leak? Damaged gutters?
Whatever the issue is we've got you covered! From small repairs, to partial replacements, our roofing repairs are second to none. We know what it takes to make our clients satisfied, and this the real reason behind our success. We believe the work is just as important as the service you receive, and we strive to be perfect with both.
We have years of experience with both residential and commercial jobs, and have built up a reputation of high quality roof repairs. Often times waiting for a needed repair can cost you thousands of unnecessary dollars in additional damage, so don't wait if you know your roof needs to be repaired.
Often a leaking roof can be fixed with a simple solution and does not require an entirely new roof. Our skillful and knowledgeable staff can guide you through your options to prolong the life of your existing roof if possible – saving you money is our priority.
Should a repair be necessary, you can rest assured that when an Elite Project Services maintenance crew is dispatched to repair your roof, you have the most skilled and experienced team on the job. With years of experience and specialized training, we understand the dynamics of rooftop water intrusion and how to remedy.